Hack HSV is for
In the context of a hackathon, "hack" is used to describe how students work together to beat the clock as the create something new and innovative. In Hack HSV, participants in teams up to five trade their sleep for a day and code a project solving real-world problems in an environment optimized for creativity. These projects can vary in platform from web development, mobile apps, and even Scratch. At the end of the event, particpants will showcase their projects to fellow hackers, parents, and judges and have the chance to win amazing prizes. At Hack HSV, we want to inpsire high school students accross Alabama to create something exciting and rewarding!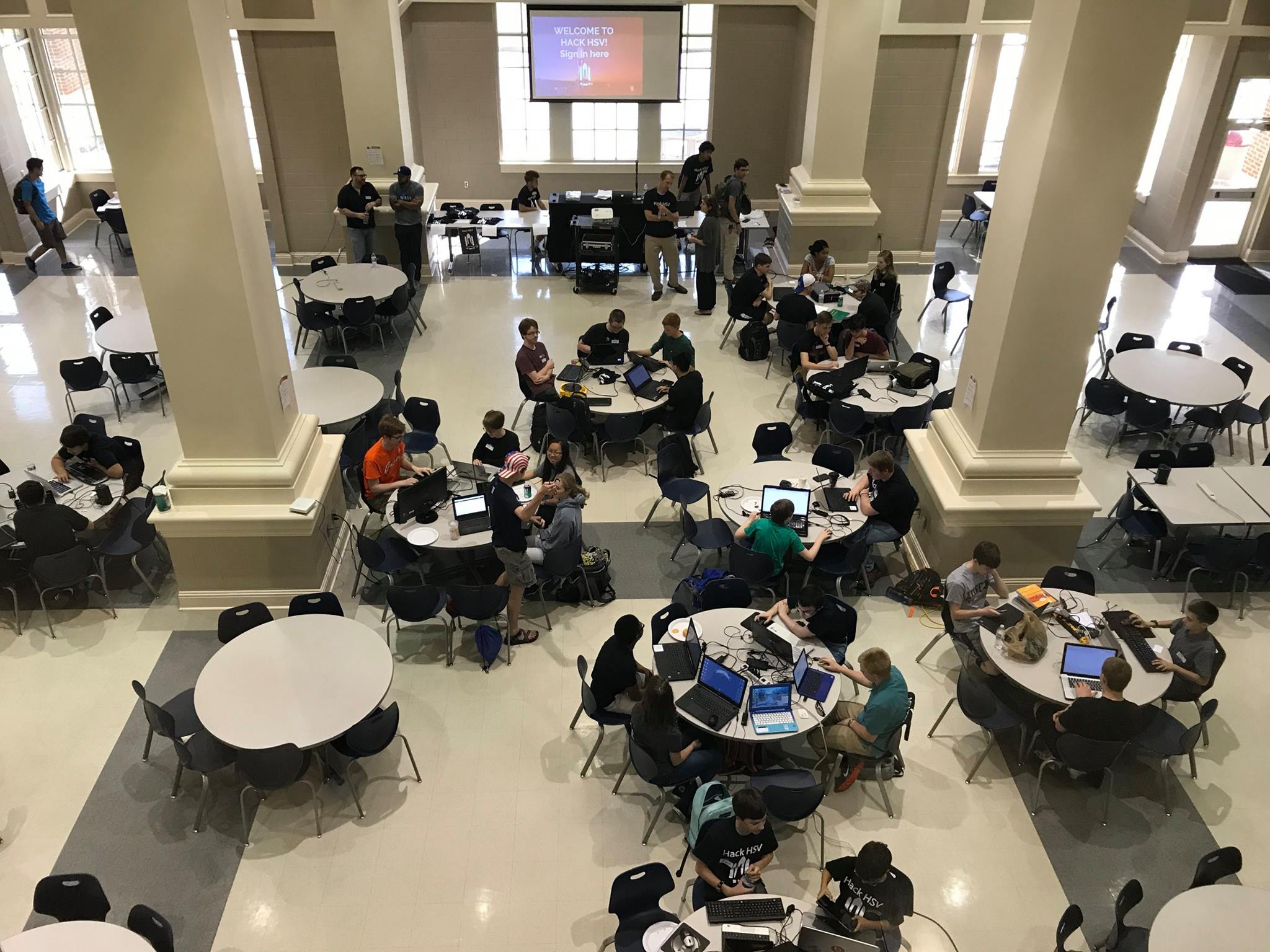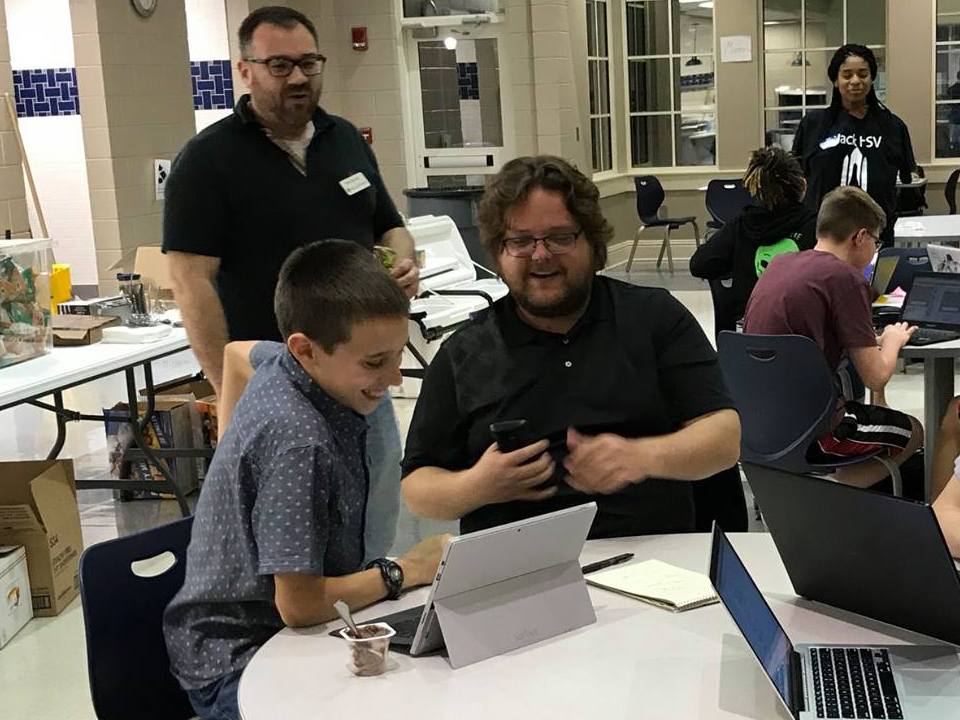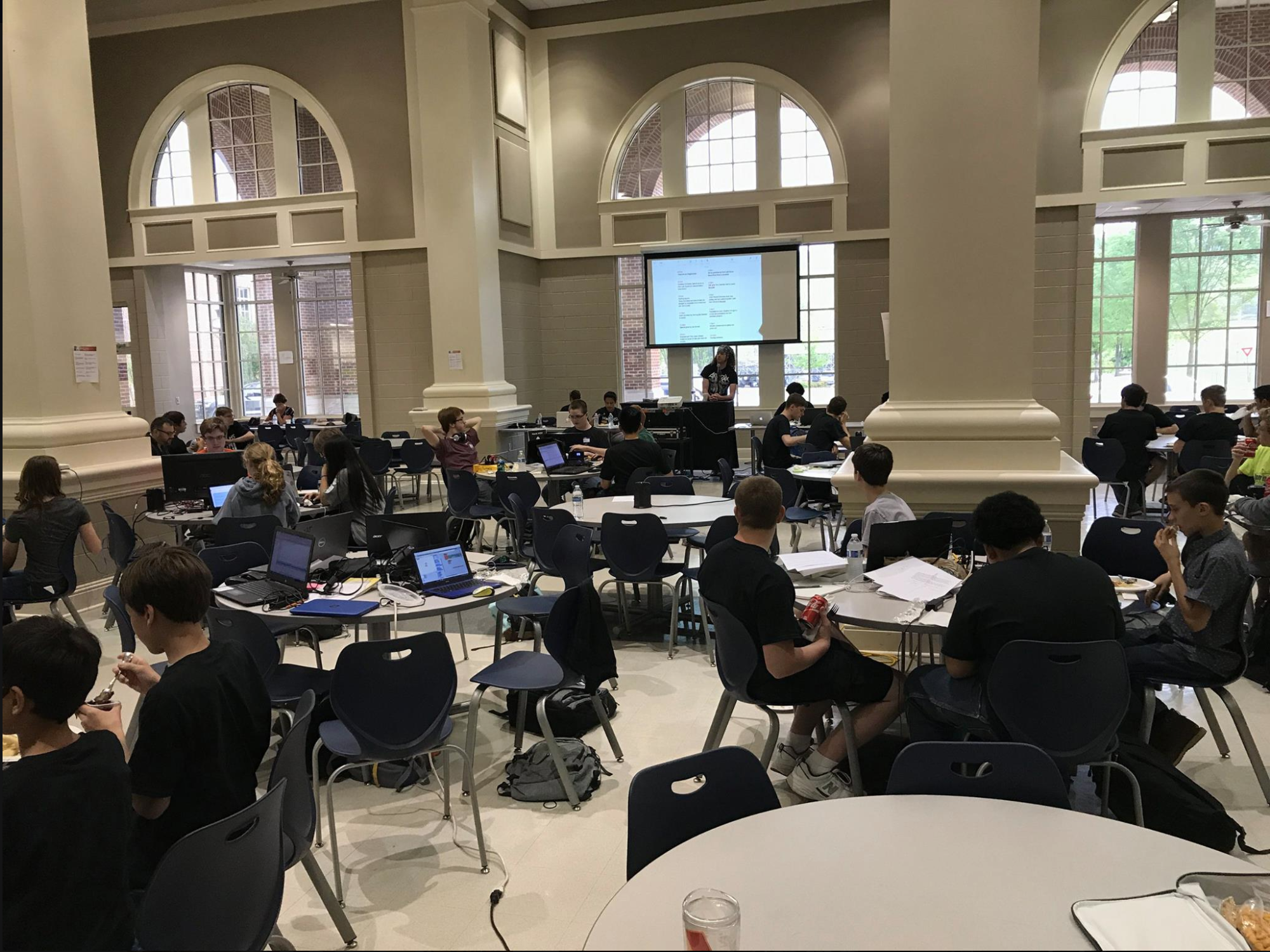 FAQ's
WHEN IS IT?
The competition is on February 24, 2018 from 8:00am - 10:30pm. The full schedule will be posted soon.
WHO CAN ATTEND HACK HSV?
Anyone ages 13-18 from any part of the world can participate!
DO I HAVE TO KNOW HOW TO CODE?
Absolutely not! You just need to have a laptop and a smile in order to participate as we have plenty of mentors that will be there to help you code from your first line to your last! We had plenty of students participate last year that had never even coded a single line of code.
WHAT SHOULD I BRING?
All you need to bring is a computer and a charger to write your brilliant code.
WHAT CAN I MAKE?
Hack HSV is a themed hackathon, meaning you will be working to solve a problem under a specific theme that will be announced at the beginning of the competition. You can use whatever platform you want from complex C++ code to drag-n-drop Scratch. Check out some of the projects from last year.
HOW MUCH DOES IT COST?
Registering along with all food, T-Shirts, and prizes are included in a cost of only $25!
WHEN DO REGISTRATIONS OPEN?
Registrations are open! Sign up now!
DO I HAVE TO SHOW WITH A TEAM?
NO! While participating with a team is required, you do not have to show up knowing who you will be with. We will have dedicated time for those who do not have a team to build one.
DO YOU PROVIDE FOOD?
Breakfast, lunch, and dinner along with as many snacks and energy drinks that your body can take is all on us!
I HAVE MORE QUESTIONS.
If you have anymore questions, drop us a line at hackhsv@gmail.com
4915 Garth Rd SE, Huntsville, Alabama
A Sachin Katyal Production
hackhsv@gmail.com